California employers need a team of professionals with many different specialties to operate their businesses. The HR Component of the team requires individuals with experience in dealing with personnel, recruiting, benefit administration, workers' compensation, payroll processing, and others. The challenge is that the cost of maintaining full-time staff in all these professions is prohibitively expensive and outside the resources of most businesses. When properly deployed within a business, the HR Your Way team becomes the HR component of your operational management, maximizing organizational performance.
Below you will find the biographical information of the key members of our HR team. These individuals will work with and direct other staff as needed to provide services.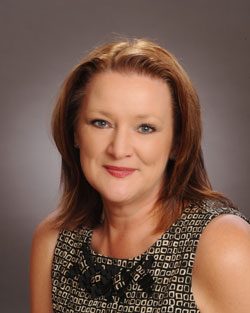 Sandra J. Dickerson, Esq.
CEO / HR Director
Email: sandra@hryourway.com | Phone: 805.928.5725 Ext. 110
Involved in the Human Resource Outsourcing industry since 1987, Sandra has specialized in directing the services provided by HR YourWay, including ensuring compliance with applicable regulations and adherence to best practices, in addition to general business management for all corporate and legal affairs. Her staff is responsible for strategic human resource management and consulting for a wide variety of clients and industries throughout California. Services include: HR outsourcing; talent acquisition system design and implementation; manager/executive coaching; performance management; policy development; workplace investigations; payroll and risk management. In addition, she provides general business consulting to the company's clients. In addition, she provides general business consulting to the company's clients. She is a member of the California and American Bar Associations.
Lynn Fernbaugh
Human Resource Manager
Email: lynn@hryourway.com | Phone: 805.928.5725 Ext. 105
Lynn Fernbaugh joined Your People Professionals in 2006. She began her career in employment and training more than 25 years ago in the Central San Joaquin Valley as the Director of one of the first programs in the nation which trained and placed women in non-traditional careers. Lynn supports the HR teams while also managing the HR needs for a diverse group of clients with an emphasis on strategic planning, performance management, employee relations and employee engagement. Effectively utilizing a range of assessment systems and consulting tools, she has helped business leaders more effectively manage the HR function with an emphasis on employee growth and development. Lynn regularly conducts workplace investigations and HR training for the business community. She is a graduate of California State University, Fresno and attended the San Joaquin College of Law.
Steve Wilner
Business Development Manager
Email: steve@hryourway.com | Phone: 415.495.2510
Throughout his career, Steve has helped hundreds of mid-sized businesses throughout Northern California achieve the benefits and return on investment of outsourcing human resources. Steve's broad business background, including an MBA from Santa Clara University as well as sales, technical and general management experience, gives him a keen understanding of the challenges faced everyday by business owners and managers. Prior to HR Your Way, Steve held sales and sales management positions with ThinkHR, HRhome, Paychex and ADP.
DiAnn Ferguson
Talent Acquisition Manager
Email: diann@hryourway.com | Phone: 805.928.5725 Ext. 102
DiAnn Ferguson has extensive executive search experience with a focus on the financial services sector, primarily within global investment banks, asset managers, hedge funds and commercial banks. DiAnn held senior-level positions for some of the large executive search firms in London, New York and Boston and, under her own business, formed a joint venture with 3 other executive search firms on a consulting basis. Her placements have included C-level executives, department heads and decision makers positioned for growth and expansion of business units, as well as revenue generators in front office appointments. DiAnn's previous experience includes being a bond trader with a global investment bank in London and a broker on the Amsterdam Stock Exchange. Her experience makes her uniquely qualified to manage the recruitment process for a variety of positions, and she has been very successful recruiting for HR Your Way's clients.
Debora L. Kerley
Debora L. Kerley started her career in 1979 at Wells Fargo Bank as an Assistant Personnel Officer focusing on compensation, unemployment claim management, the company wide Wellsline and Suggestion Award programs and compliance. She also served as Director of Human Resources for Sequoia Equities, Inc., Employee Relations officer for Sanwa Bank of California (Bank of the West), and Employee Relations Officer and Benefits Manager for Greater Bay Bancorp (Wells Fargo) with responsibilities which included recruitment, orientation, compensation, retention, and training in harassment awareness. Since 2005, Debora has provided human resource consulting services to our clients, utilizing her many years of executive and employee levels of human resources expertise.
Julie Mcsorley
Julie Mcsorley has eighteen years of human resources experience, with an emphasis in employee relations. She served as the Director of HR at a major men's retailer and assisted them with the inception of their employee relations department. Most recently, Julie provided HR support in the areas of performance management, policy interpretation and compliance, EEO investigations, employment law, and conflict management to a management team across 12 states. Julie holds a degree in Industrial and Organizational Psychology from San Jose State University.